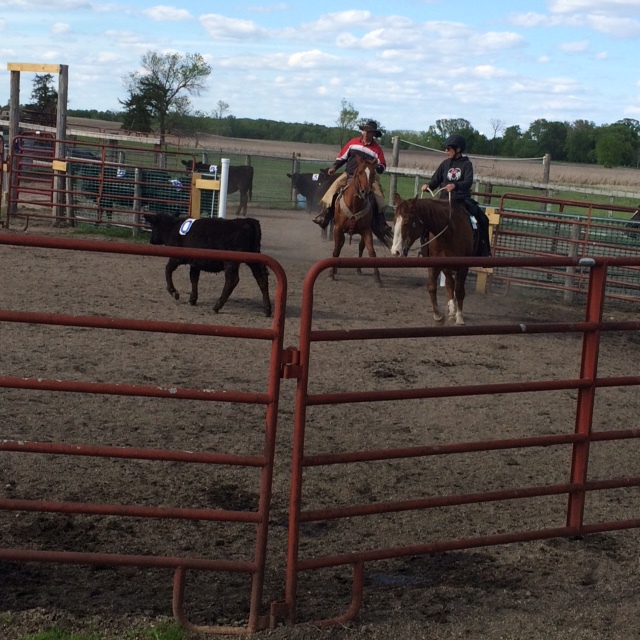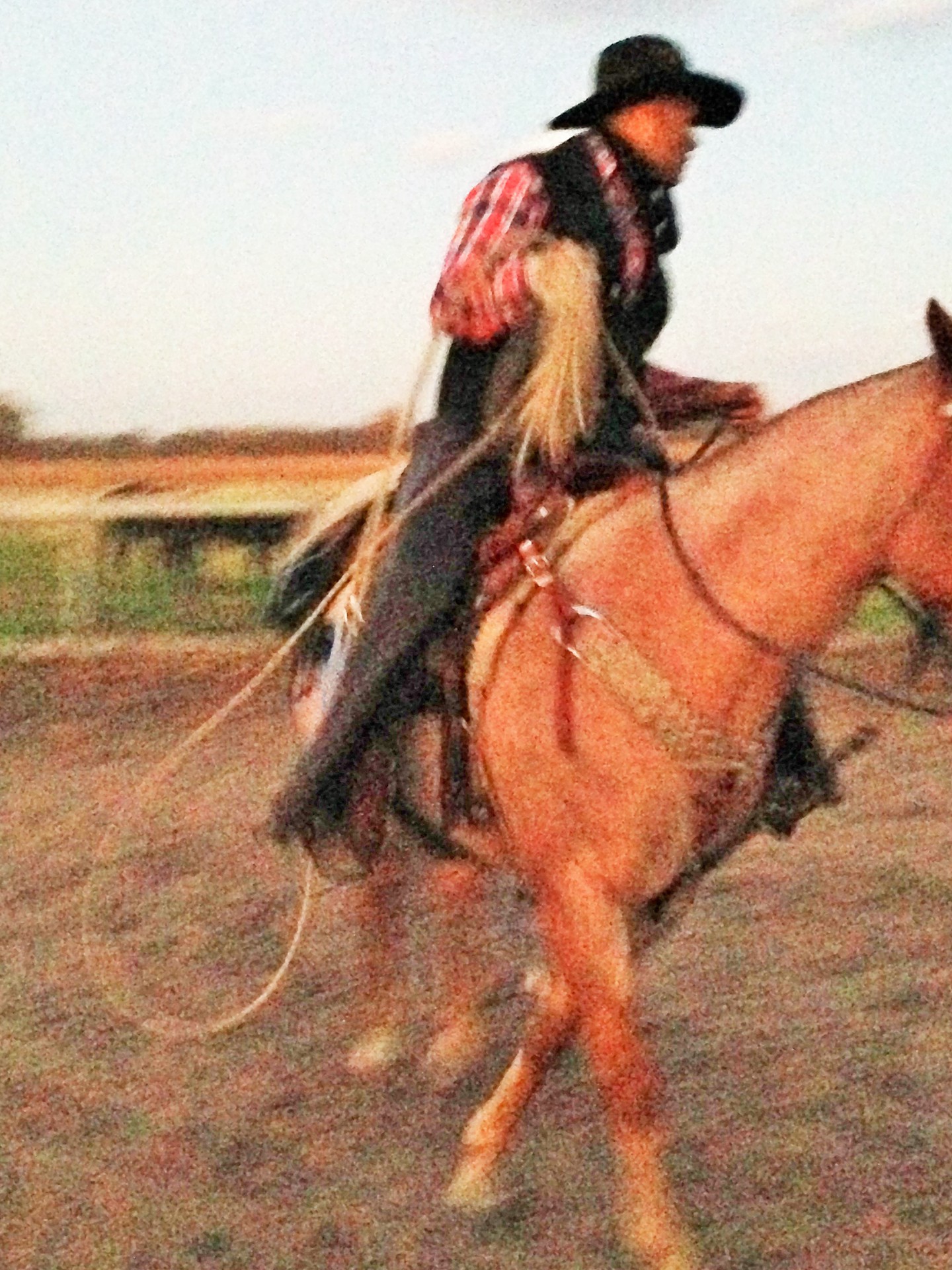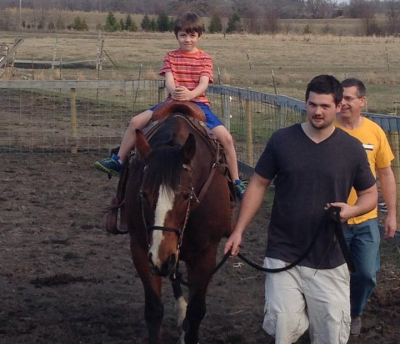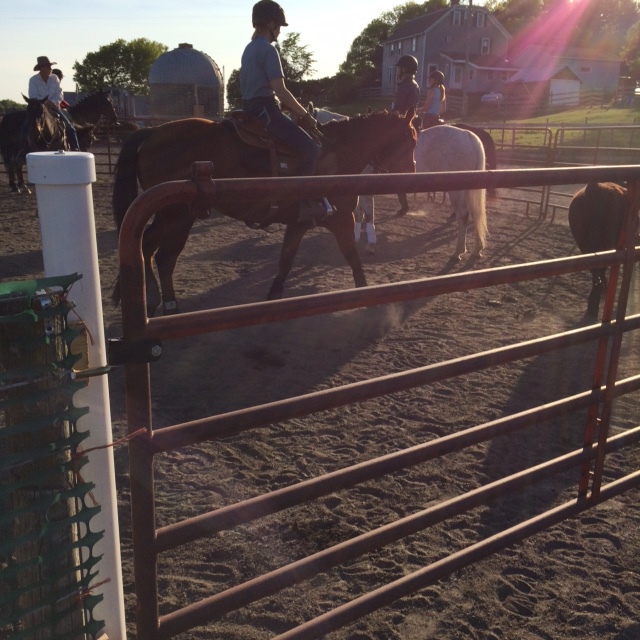 Learn and practice working cowboy shots. Bring your own ranch rope. Break away hondas useful. Practice takedowns and working rope in a controlled setting. Attention Ranch Rodeo Contestants, if you want to win the roping event, here is your chance to learn and practice.$25
For Families, groups or idividuals who just want to be around horses. Each party gets their own instructor and horse for 50 minutes. Use the time as you like: Learn about basic safety; pet and groom your horse; learn to give treats; take pictures; take rides while being pulled by your instructor; ride by yourself; all with in a confined safe area. $50 for groups up to six. Each additional person $5.00. Three and under are free but must be held the entire visit. Great birthday party fun!
Come practice the country's fastest growing equine sport. We are targeting a relaxed atmosphere that is beginer friendly.You and a partner seperate cattle and have them exit in numbered order while being timed. If you're not familiar with the sport, there is plenty of video on YouTube. If you don't have a partner, we will pair you or you will ride with me. Unlike other ranch sports, this sport resembles actual ranch work, and it is less stressful for livestock. ​ $25
Perfect for saddle clubs, Ranch rodeo teams, friends at your stables, or any organization. We will set up our sorting facilities and give your group an opportunity to practice privately. Also, a great way to have a non pressure introduction to the sport. The size of the group is up to you. Fee is per session, not per person.​ Very popular !! $​150.00 for a two hour session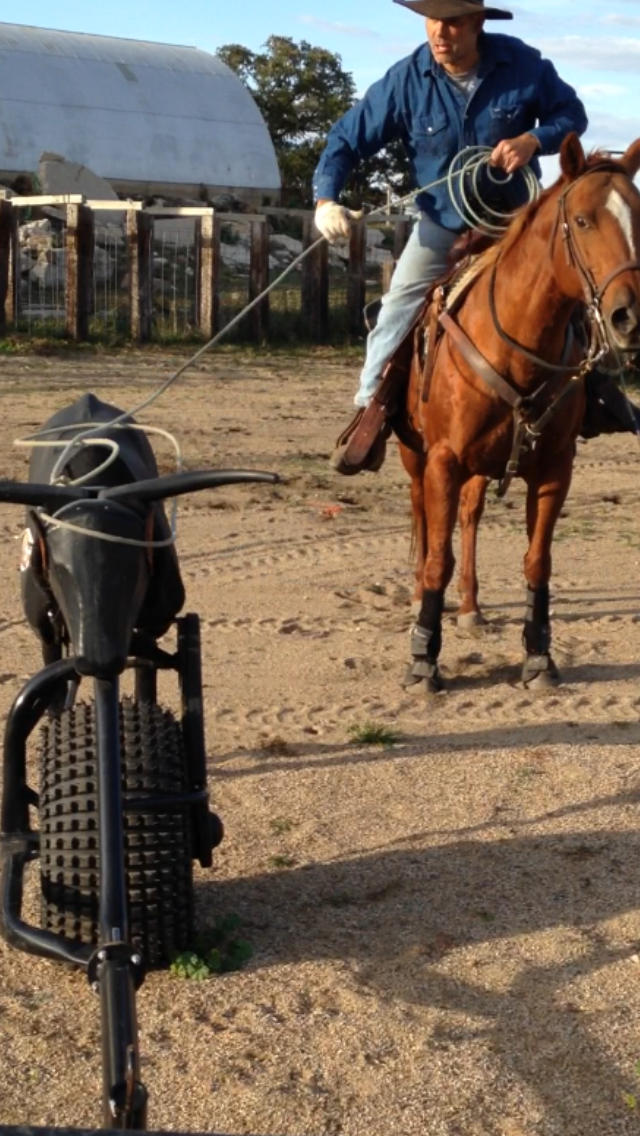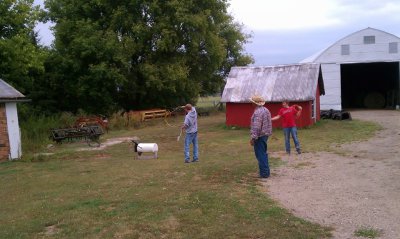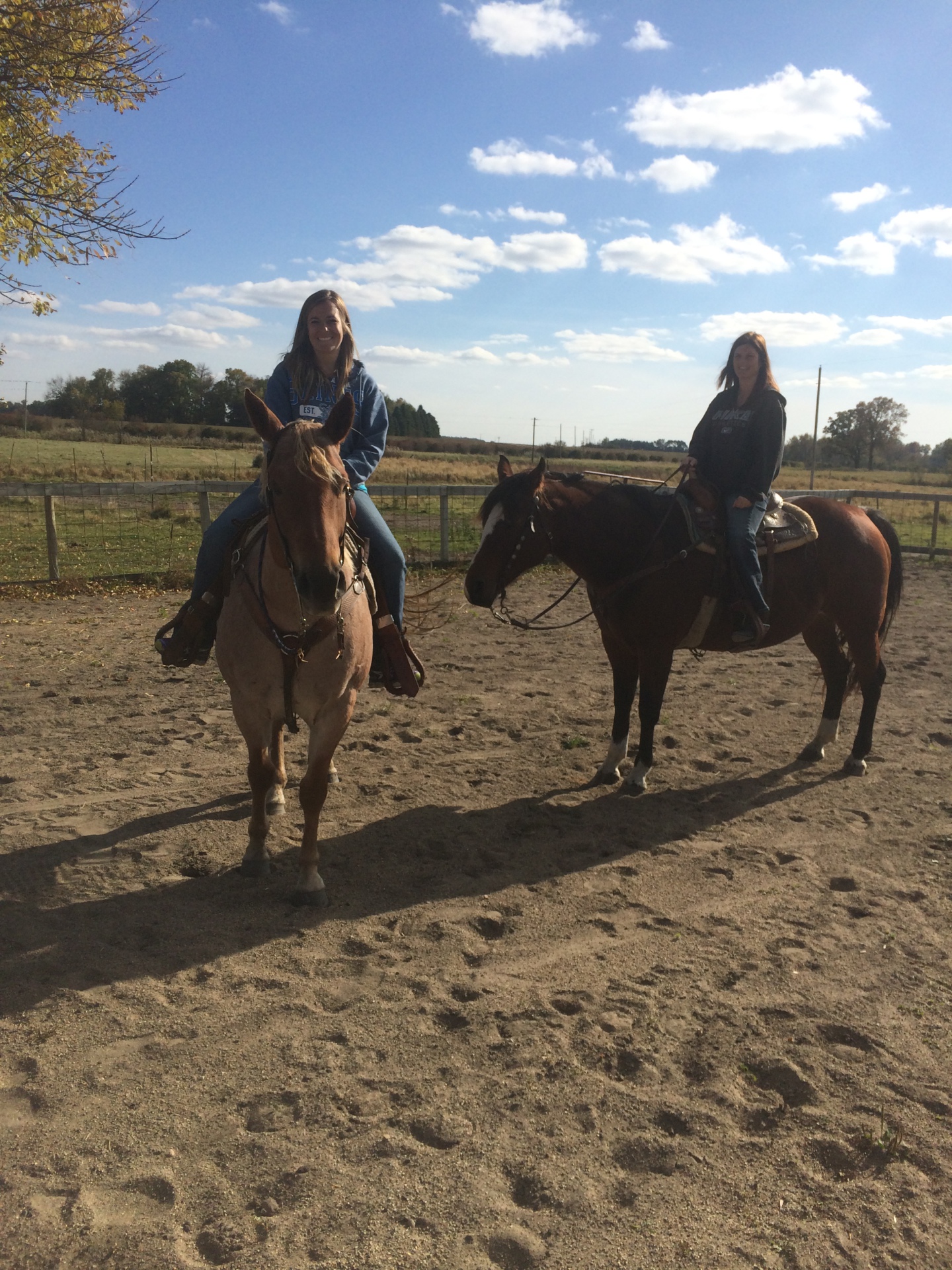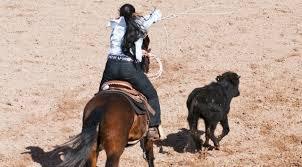 Practice team roping on live steers or break away on muley's ( call to see if calves are available). $25 includes Hot Heals practice. No horse rental for live steer practice.
Bring your own horse or rent one of ours for $10. We focus on the working cow horse and game horses.  You will learn varities and options of western equipment and appropriate times to use them. You will learn about care, health and safety, and you will learn to train horses simutaneously as you ride. Intermediate students may choose gaming, cutting/reining or roping lessons. If you have a colt, we can teach you to train your colt to ride.

Single lessons $40 an hour/ $30 each for a group of 2.
This activity is desinged for the beginer of ages 10 to 100.

The course will focus on begining to learn the events of team roping, tie down and break away roping.This clinic is divided in two phases.(Phase 1) Ground Work-Learn how to hold ,coil, throw and daily your rope while practicing on a dummy. We will practice angles, delivery, follow through, body position, rope feeding. (Phase 2) Roping on the horse. We will discuss equipment and the different steps processed as we train our horses to rope. Students may bring there own horse for the last hour (no live steers today) Instructor may limt activities depending upon the experience of the rider and the horse. Ropes willbe provided.  Students may bring their own rope. $50 up to 6 students per instructor.
Hot Heals Roping Practice

Practice roping a virtual roping dummy pulled behind a 4-wheeler. We use the Hot Heals exactly like a real run, but the rider can control the speed. This allows the rider to break down the runs and focus on what is needed.

This is practice with out pressure.The Hot Heals is an invaluable tool for the beginner to the full time pro. $25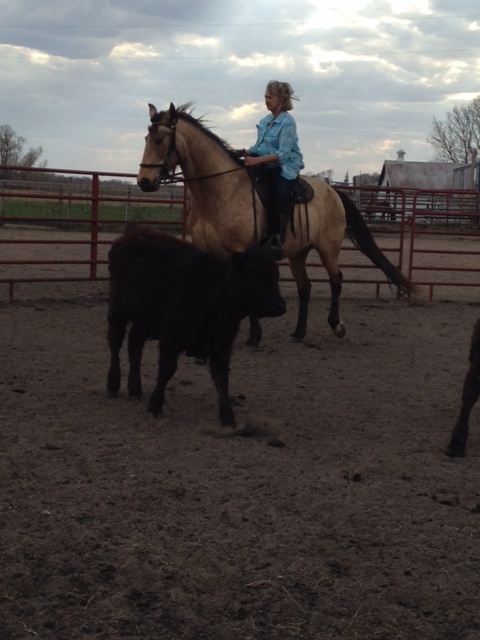 ​

This maybe our most popular

​event. These clinics are desinged

to give the horse and rider a
​completely non pressured introduction to working cattle. ​We have been extreamly

​successful. ​Sessions will be held in groups of 2. $50 for 2 hour session

​